Top Ten Tuesday is a weekly feature held by Jana @ That Artsy Reader Girl! Each week there's a new topic in which you list your top ten answers (or whatever amount works for you really)!
This weeks topic is "Series I've Given Up On/Don't Plan to Finish", but we could also choose from "Series I'd Like to Finish Someday", so I'm doing 5 from both!
---
Top 5 Series I'd Like To Finish Someday
The Talon Saga by Julie Kagawa
I've just started, so I'm only on the 2nd book but I'm planning on finishing the series! There are 5 books in the series which is bordering on too much, but so far I am liking it and do want to continue (who knows though it might be a bit too early to say).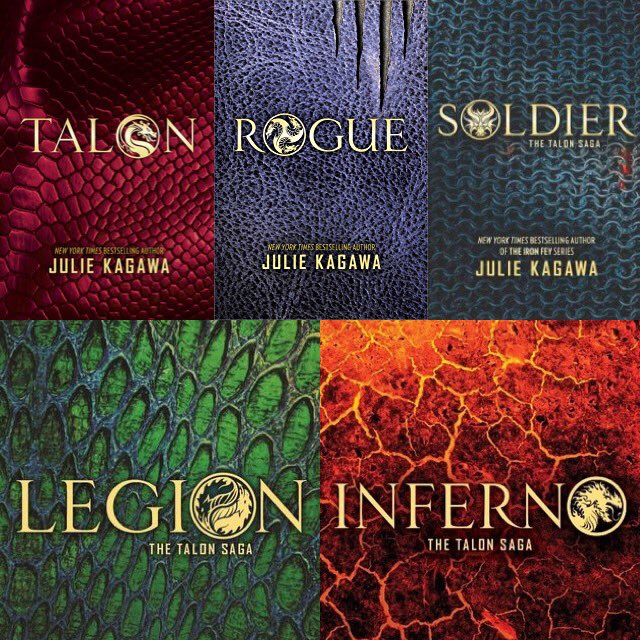 The Red Rising trilogy by Pierce Brown
I think this is a trilogy? A new book came out recently and from what I can gather I think it's the first book in a new trilogy also set in the same world (I don't want to spoil myself so I haven't researched too much about it). Either way I really enjoyed Red Rising and hope to finish the series soon.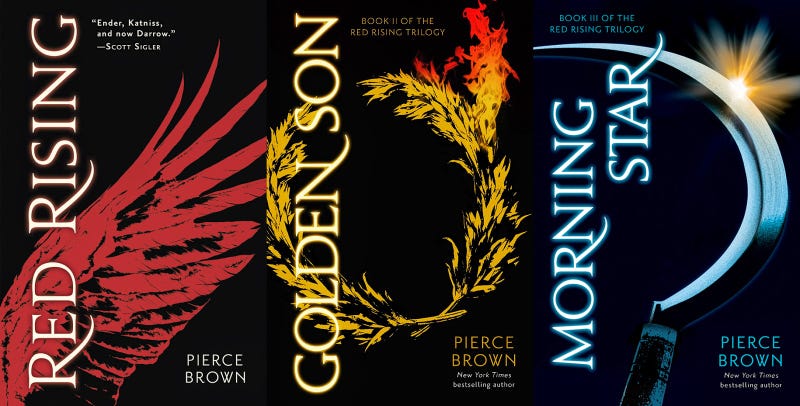 The Shades of Magic trilogy by V. E. Schwab
I adore this series so much and this is a top priority in terms of series I need to finish. I read the first 2 books ages ago, but put off ACOL (#3) because I didn't want the series to end and now I kind of forgot quite a large portion of the plot ha. Will reread and finish the series soon though.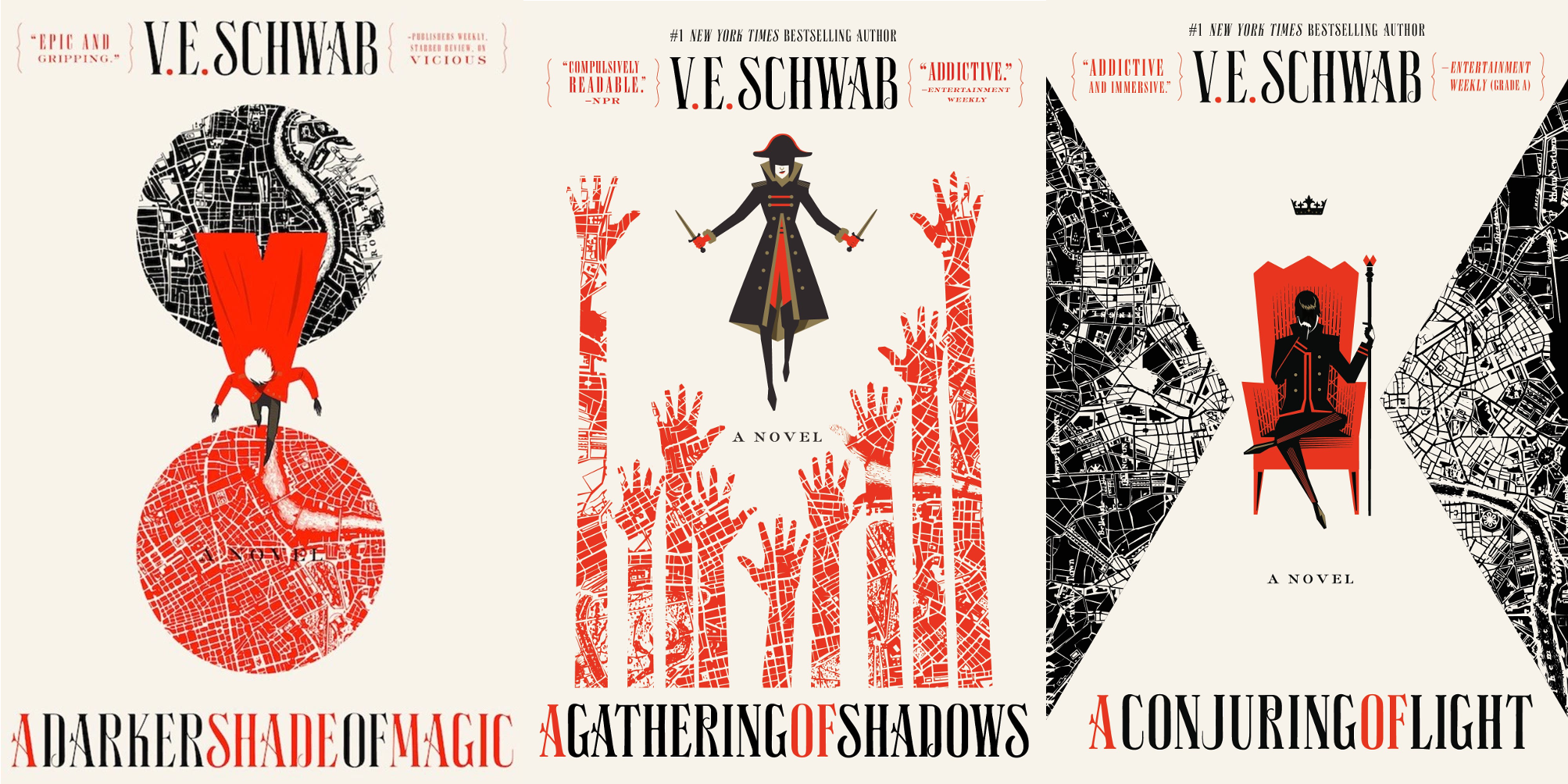 These Broken Stars trilogy by Amie Kaufman and Meagan Spooner
This book falls into the me judging it by its cover category. It looks like some sappy cliche space opera, but it isn't (well kind of, but so good!) and I ended up really enjoying it + do want to finish the series!
The All The Wrong Questions quartet by Lemony Snicket
This series serves as a prequel to the A Series of Unfortunate Events saga (which I adore) and I love the first book. The same strange and atmospheric style remains and I really want to find the time to finish this.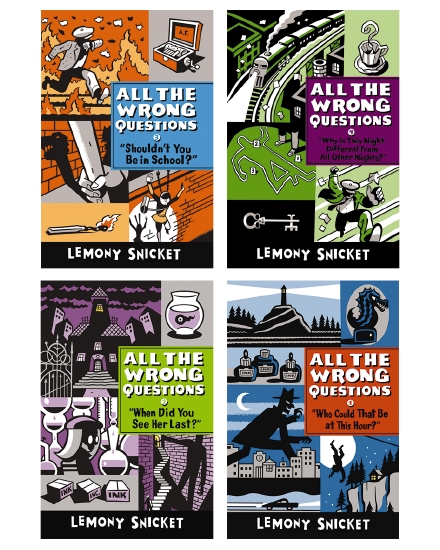 ---
Top 5 Series I've Given Up On
The Darkest Minds trilogy by Alexandra Bracken
I kind of want to give this another go because the movie is coming out, but I didn't enjoy it and don't want to waste my time on it. I didn't hate it and I feel like younger newly introduced to YA Cindy would have enjoyed it but right now it just isn't my thing.
The And I Darken trilogy by Kiersten White
I loved the idea (sounded so awesome really) but I didn't like the execution and I just had a hard time getting through book 1.
The Wintersong duology(?) by S. Jae-Jones
I just really disliked this book. It sounded amazing. Love and music and emotion, but in the end I didn't like the execution and I felt that the characters spent the whole book just lusting over each other. They really confused me honestly.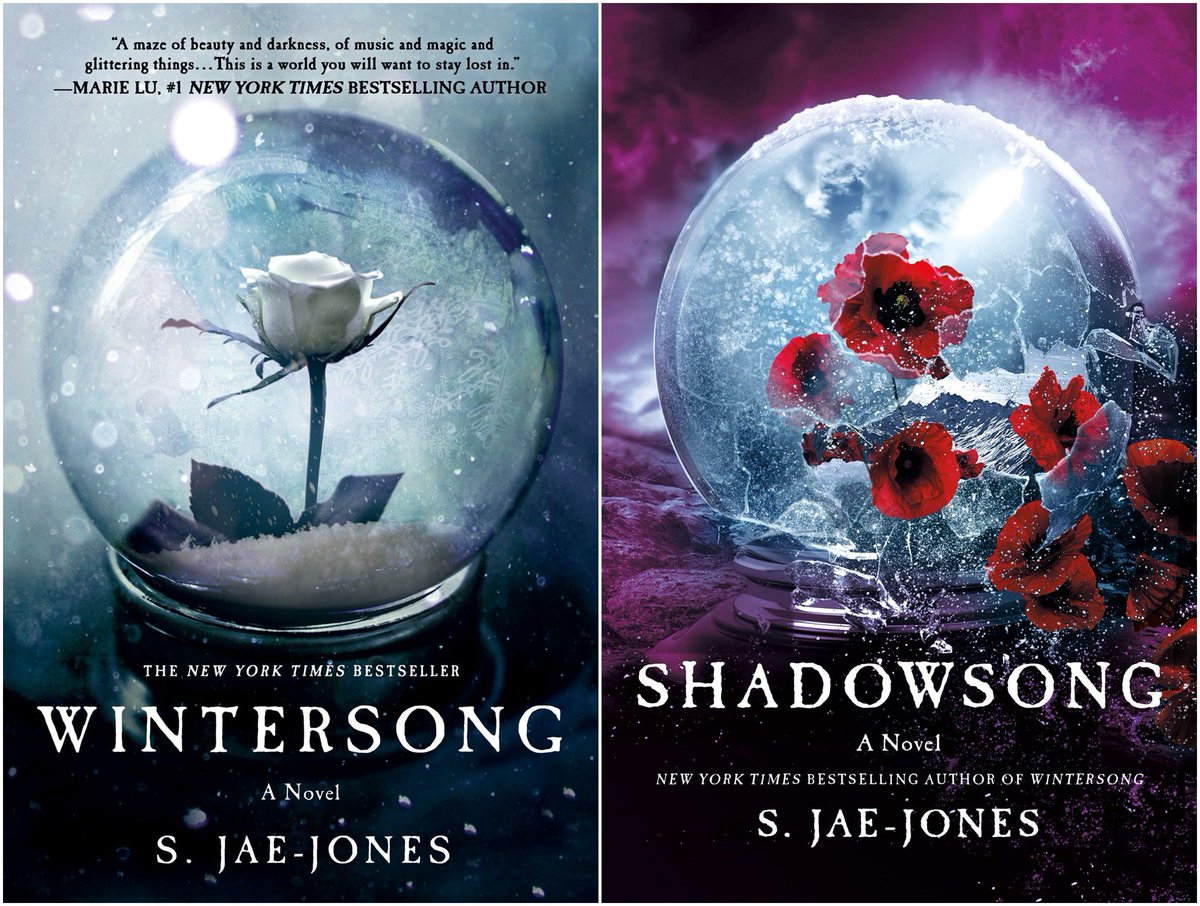 The Dividing Eden duology(?) by Joelle Charbonneau
I really hated the family dynamic in this book and there was just a lot that irked me about this one.
The Shatter Me series by Tehereh Mafi
Unpopular opinion alert
I've read the main trilogy, but don't think I'll start the new one. Honestly, I don't exactly know where I stand with this one. Firstly I hate when authors force a love interest on us. One characters personality saw a complete 180, there was a love triangle and while I did appreciate the MC's growth, she still annoyed me. Favourite character of the series is Kenji for sure.
---
So many series I want to finish and a lot I didn't include because technically not all books are out yet. I also always feel like I shouldn't judge a series on its first book (although yeah I do welp), but there are just too many books in this world that I'd rather get to first.
Talk To Me
Do you agree or disagree with my answers? Were any of these on your TBR? Have you read any? Did you like or dislike them? Let me know all your thoughts and opinions!
---
Until next time,
Find me! || Goodreads || Instagram || Twitter