Weekly Updates is a post I (try to) do weekly which just recaps all the bookish news that has happened in the community
If that doesn't make sense you can view all my other posts here!
---
O N E
Rainbow Rowell is coming out with a sequel to Carry On called Wayward Son!
---
T W O
Jenn Bennett, author of Alex, Approximately and Starry Eyes is releasing a new book called Serious Moonlight and here's the cover!
Here's a link to the Goodreads page if you want to read the synopsis! This releases April of 2019
---
T H R E E
The fourth book in the Charlotte Holmes series is called A Question of Holmes and here's the cover!
The first book in this series is called A Study in Charlotte and here's the link!
---
F O U R
More Happy Than Not by Adam Silvera is getting a new UK cover and this is what it looks like!
This releases July 12th!
---
F I V E
Evermore (Everless #2) by Sara Holland now has a cover. This is what it looks like!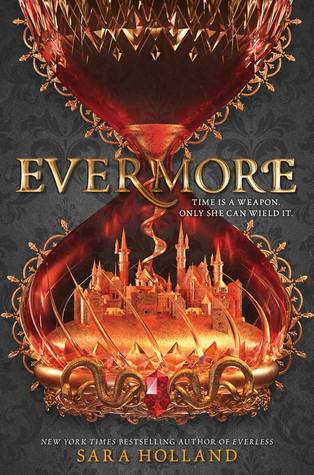 ---
S I X
Shadow of the Fox by Julie Kagawa now has both US and UK covers released. Here they are respectively!
---
S E V E N
Cassandra Clare's The red Scrolls of Magic (which is about Magnus and Alec) now has a cover!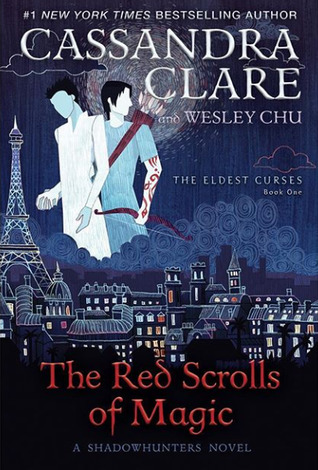 ---
E I G H T
Laurie Halse Anderson who wrote Speak is writing a memoir about sexual assault. Speak has been widely acclaimed for its representation of 'sexual assualt and its aftermath'.
 According to a press release announcing the upcoming title, that is why, at least in part, Anderson wanted to share her own experience of sexual violence with readers: because she is angry that, 20 years after Speak, rape culture still persists.
---
N I N E
Cassandra Clare's Queen of Air and Darkness now has a chapter sampler you can read online here!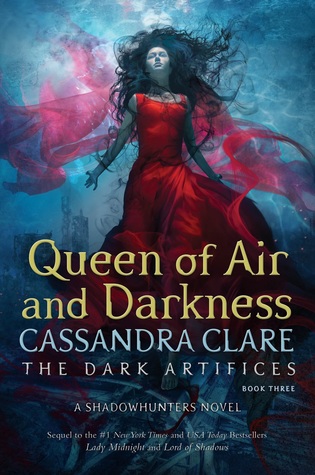 ---
T E N
Amie Kaufman and Meagan Spooner are cowriting a duology called The Other Side of the Sky!
 'genre-bending romance where The 100 meets a Miyazaki-inspired fantasy world, in which the prince of a hi-tech city in the sky falls into a goddess's ancient land ruled by magicians and prophecy'. 
---
E L E V E N
The trailer for To All The Boys I've Loved Before is now out!
---
T W E L V E
Angie Thomas, author of The Hate U Give gave us a preview of the trailer for THUG movie! Here's the link.
---
T H I R T E E N
Julie Kagawa, author of the Iron Fey and Talon series is set for a three book deal for the Shadow of the Fox series and also is writing another Iron Fey series!
---
Hope you guys found something interesting!
Talk To Me
Did you learn anything new? (Hope you did!) What are you excited for? Let me know!
---
Ramblings 
* Has anyone read any of Jenn Bennett's books? I really want to
* I really want to read Speak and how beautiful are those Shadow of the Fox covers?!
---
Until next time,
Find me! || Goodreads || Instagram || Twitter